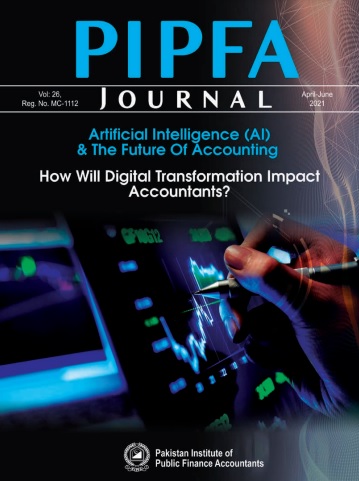 PIPFA Journal
Volume 26 (Apr-Jun 2021)
The PIPFA Journal is the publication of the Pakistan Institute of Public Finance Accountants (PIPFA). It is a quarterly journal that covers a wide range of topics related to public finance and accounting.
The journal publishes articles, research papers, case studies, technical news, updates and other content written by experts and practitioners in their respective fields. The content of the journal is designed to help readers stay up-to-date with the latest developments and trends in Accounting world, as well as to provide insights and analysis on key issues and challenges facing public finance accountants.
Some of the topics covered in the PIPFA Journal include accounting and auditing standards, financial reporting, taxation, public finance management, and corporate governance, among others. The journal also features interviews with leading professionals and policymakers in the field, as well as reviews of books and other publications related to public finance and accounting.
PIPFA Journal is an important source of information and insights for anyone interested in public finance accounting in Pakistan and beyond.
Previous PIPFA Journal